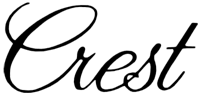 Welcome to the Crest Collision Center where we can perform the services to restore your vehicle's safety, comfort, and performance. Here's where you can schedule an appointment, learn what to expect from our body center experts, the reasons for using genuine factory parts, related collision repair information and other services we offer. No one plans to be in an auto accident and we understand it can be a stressful time. We are here to walk you through the process to get your car repaired quickly with as little hassle as possible. It doesn't matter if you are hit by a car, a deer, or if you just need cosmetic paint work, we can repair all makes and models.
Our Collision Center can make your vehicle look great again with our state-of-the-art equipment.  Our Blackhawk frame machine, Devilbiss downdraft bake booth, and Spies Hecker paint system will give you high-quality work in less time.  Our ICar and ASE certified technicians and licensed on-site estimator will make sure you are taken care of and get the work done right the first time.
We are not an insurance-contracted body shop which means our customers are not tied to the interests of any insurance company.  We can provide the independent service that meets your needs without interference.  We look forward to serving you if you ever find yourself in need of collision repair.
  


WHY BRING YOUR VEHICLE TO US?

WHAT TO EXPECT



Our Certified Service technicians are trained by Acura to know every inch of your Acura vehicle. We understand your vehicle and all its technical systems. We're proud to offer genuine Acura parts. We know you want to feel as good about your vehicle today as you did the day you bought it. And our Certified Service technicians have the skills and finesse you need to restore your vehicle so it will look and feel like new.





Call Us With Questions or to schedule an estimate: 866-626-5073

  


WHAT TO EXPECT



We'll create a written estimate of what's recommended to complete the repair, and we will offer Genuine Acura Parts. In addition, if there is other service work that is required to restore your vehicle to pre-accident condition, we have Certified Service technicians on hand. We will review this estimate with you and address any questions you may have.

Crest Collision Center services include:

Blackhawk frame machine

Devilbiss downdraft bake booth

Spies Hecker paint system

Our technicians are ICar and ASE certified

We have a licensed estimator on site